Part 4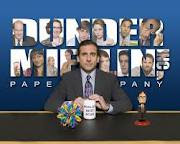 Down out of the Berkshires, winding on 84 still desperately seeking I-80, down towards the Hudson River which I announce so that the man-boy will see the important geographical features of our trip.
            "Cool" he says in response.  "Cool."
            Someday, I think.  He will remember all of this.  Or will he?  He will remember the crazy trip we took in the same clothes for four-five days with his grandparents, and he will remember it with some kind of fondness, I hope.  That is my hope.  It really is.
            On the bridge, I get a glimpse of the mighty Hudson, and then it is gone.  Back into the trees, but we like to think that New York is substantively different than Connecticut.  These days, post post-modernist days, culture which is perceived is reality, right?  The social construction of reality.  Isn't that what we were bandying about in graduate school in the late 80s?  So, yes.  New York is materially different than its neighbor to the east because culture makes material.
            I decide not to share this insight with the man-boy.  Maybe if he goes to graduate school himself.
            New York state is short-lived.  And just as well.  We've done our time in the Empire State.  Seen it all.  Or at least that's how we present it to others out west.  Been there, done that.  Burrowed about for our seven years in the subways.  Sampled all the diners from Washington Heights to Park Slope.  Done the proverbial upstate swing through the Catskills, Albany, Ithaca, Syracuse, Rochester, the Finger Lakes and Mormon Country (Important to me.  Or is it?),  Niagara Falls, then south to mid-PA where we are headed now for an extended segment of the trip designed to show the airline industry just how much we don't need it.
            I-80 must be around here, somewhere.  The way west.  The way home.  As we turn south toward Scranton the hills pile up, the rail yards pool up against the interstate, the factories lie fallow.  The mill town struggling to re-invent itself, like Pittsfield, Mass when I was knocking on doors for the Gospel According to Joseph Smith.  Or the Irish Catholic symmetry of South Boston, row houses guarded by bathtub Marys, corner shops guarded by tattooed men sitting on plastic milk crates.  But, in the spirit of Derrida, Scranton is defined as much by Steve Carrell's "The Office" as it is by its disposable history of anthracite coal and Joe Biden.  Anyone care to disagree?
            This is a show that we cannot share very successfully with the man-boy, though admittedly, he has eclectic tastes in film and video from "The Simpsons"—which he spent over a decade enthralled by–to "127 Hours" in which Aaron Ralston's walk-up to sawing his arm off in a Utah slot canyon is as much about the fever dream as the detachment of flesh and bone.  I think this boy, who has his generational if not gender-specific appetite for gratuitous video violence, sees for the first time in this feature film the articulated path for why blood and gore is the necessary expression of something internal.  The terror and terrain of his life, generically adolescent but unique to his circumstances.
"The Office," with its penchant for celebrating the inanities of life amongst the same group of fictitious Dunder-Mifflin dunderheads is the only television show that at the end of 2010 can make me laugh out loud at the end of the day.  And it is the only show that will keep me from migrating to PBS at the end of the day, after Cheryl has fallen asleep amidst shows that spend more than 50 percent of their time lingering over an autopsy.  Steve Carrell is the guilty pleasure I indulge in when I'm not turning over every stone funded by the Corporation for Public Broadcasting and "Viewers Like You.  Thank you!" to fund my perpetual complaint-based inner dialogue with America and Its Woes.
Then, before I know it, before I've left the ubiquitous Levelors opening and closing as framing devices around the characters in a Scranton paper company–that regularly features cameos on Skype of the Texas CEO Kathy Bates–we are suddenly leaving 84 and the short-lived connector, 380 through the Poconos, and merging with Interstate 80.
Hallelujah! Praise Jesus and Glenn Beck.
Cheryl and I trade off in White Haven where we gas up.  I can't tell you how good it feels to be on the asphalt that extends west through PA, Ohio, Illinois, Iowa, Nebraska and Wyoming…to Utah, "Star of all the West" to quote an old 19th Century hymn.  It's a thoroughfare that beelines for home and allows me to go on an automatic of sorts.   No more poring over the atlas, scoping out the tangled freeway signs in green.  Now I really can settle in on cruise control:  2,080 miles.
"We're going to want to do something fun, something rewarding," repeats Cheryl for the third or fourth time.  "Otherwise, we're going to hate this.  It's going to fry us."  She's right of course.  What that field trip might be, however, baffles me.  As a flight attendant for twenty years, I was oriented through airports, not freeways.  You're not really in Chicago unless you're at O'Hare, in the shuttle or at the nearby Ramada with a report time of 5:00 a.m. Chicago is the Palmer House for longer layovers and a ride on the El to a Giordano's for pizza or a bar in Lincoln Park.  Chicago is a walk in your layover clothes along Michigan Avenue past the Wrigley Building and the river dyed green for St. Patrick's Day or a jog along the lake.  It's the descent over that lake on a winter day where through the port hole, the noon-day sun is glinting off the white caps, the ice and the Sears Tower looking like a giant, latticed cattle prod black against the sky.  Chicago is the destination, not the destination plus the road to, wherever that may be.
Since I'm riding shot gun, I break out the atlas.  Other than knowing that this is our yellow brick road home, I don't know where the yellow brick wends.  We are moving at a good clip, making good time.  The roads are dry, and even though it's cold the light is good, lowering in the southwest, rising in inverse proportion to us above the hills of hard wood forests as we sink repeatedly into vales, mist rising above fallow fields backed by red Pennsylvania barns, dotted with houses persistently white.  We are quiet through these picturesque scenes, humbled by the static beauty that we are somehow skirting, even violating by our speed.  These are not towns, but homesteads, linked by country roads   Here and there, metallic silos, some whitewashed to match the more angular homes pin down the roads, anchor the fields…Repeatedly, I look in turn to my charge now at angles to my seat, to see where the man-boy is, what his expression holds.  Who he is.  But always, when he catches my eye, and we bump our eyebrows up in acknowledgment of each other, sometimes with a smile, it is the yellow light of a semaphore:  proceed with caution; clear the intersection.
What do I want from this boy sitting just inches from me?  What do I need?  Is it okay to need anything from a seventeen year old who is riding nearly all the way across country with you? One who depends on you and your wife for virtually everything? Filtered through the windows, the sun lies scattered on his fair complexion.  At times the light strobes.  He is there.  He isn't there.  He is there.  He….
"Everything good?" I ask.
He nods.  "Everything's good."  And then he does that thing he does.  He reaches out casually and pats my shoulder.  Once.  Twice.   Now I am glad that we chose the Toyota Corolla, a small car even with its potential accelerator that might stick as we risk flying off I-80, elevated as we are on a mountain south of a scene so mysterious that it is as likely to eat us alive as it is to continue to enthrall us.