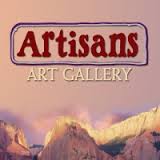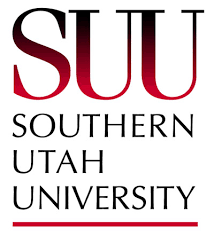 I'm thrilled to be invited by Southern Utah University (SUU) to read from and sign copies of Dream House on Golan Drive in Cedar City. The event takes place at 5:00 pm at Artisans Gallery on Center St. (You'll still be able to make it to your caucus meetings by 6!)
Cedar City is "Festival City," the home not only of SUU but of the Tony-Award Winning and world-renowned Utah Shakespeare Festival.


As a former theater critic, I have many, many fond memories of the Festival and Cedar City, in fact they both appear as a setting in Dream House, including when Riley borrows his friend's Edsel, an antique car with a tortured history, and takes his soon-to-be-wife Dina to an outdoor production of Twelfth Night. They get engaged almost immediately afterward. Cedar is also the site of where Lucy, the important friend and mentor to Riley, is visited by "Zed," the narrator of Dream House and one of the ancients from Book of Mormon lore.
Another memory is being invited as a high school student to the first annual High School Shakespeare competition back in the 70s. I played Oberon, King of the Faeries from A Midsummer Night's Dream in a scene with Martha Nibley (now Martha Beck) who would later write a devastating memoir of her experience growing up in Provo titled Leaving the Saints. (I reviewed her book, much to the consternation of some, in the now defunct Irreantum [scroll to pg. 82]) where I was a sections editor for 5 years. Beck is now a columnist for O Magazine.
I'm fortunate to have friends in Cedar and SUU, including Darrell Spencer, the brilliant short story writer and professor who blurbed Dream House, and Danielle Beazer Dubrasky, a friend from my BYU days, now an SUU professor herself and a fabulous poet whose most recent chapbook is titled Ruin and Light. You can read a review by fellow Utah poet Jennifer Tonge of Dani's collection here.
I'd love to have you join us in Cedar City on March 22!