Debut Coming-of-age novel told with magical realism
---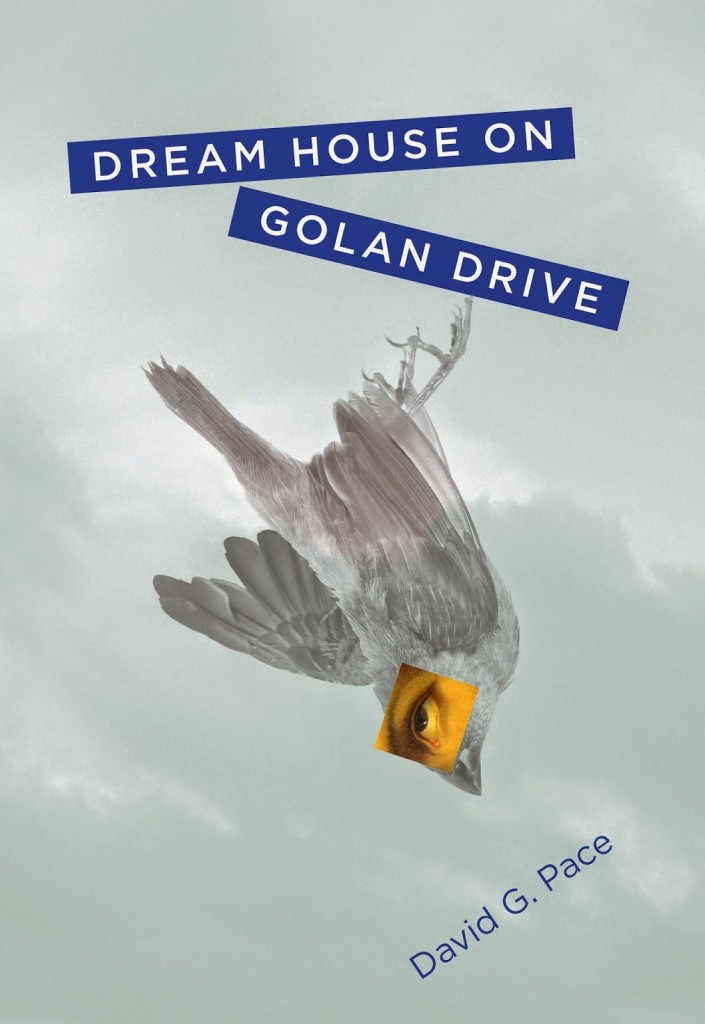 Announcing the debut novel by David Pace, Dream House on Golan Drive (Signature Books)
Upcoming Readings/Book Signings:
Past Readings/Book Signings:
Utah
Dec. 28, 2015; 5:30 pm, Park City
Jan. 20, 2016; 7:00 pm, Orem
Feb. 25, 2016; 7:00 pm, Logan
Feb. 18, 2016; 7:00 pm, Rm. 302 Provo
July 30, 2016: 12-30-2 pm, Salt Lake City (Sunstone Symposium)

March 21; 7:00 pm, Springdale / Zion's Canyon
March 22, 2016; 5:00 pm, Cedar City
April 22, 2016; 7:00 pm Spring Glen (Helper) 
Synopsis:  It is the year 1972, and Riley Hartley finds that he, his family, community, and his faith are entirely indistinguishable from each other. He is eleven. A young woman named Lucy claims God has revealed to her that she is to live with Riley's family. Her quirks are strangely disarming, her relentless questioning of their lives incendiary and sometimes comical. Her way of taking religious practice to its logical conclusion leaves a strong impact on her hosts and propels Riley outside his observable universe and toward a trajectory of self discovery.
Set in Provo and New York City during the seventies and eighties, the story encapsulates the normal expectations of a Mormon experience and turns them on their head. The style, too, is innovative in how it employs "Zed," one of the apocryphal Three Nephites who with another immortal figure, the Wandering Jew of post-biblical legend, engage regularly in light-hearted banter and running commentary, animating the story and leavening the heartache with humor and tenderness.
Paperback | Fiction
300 pp. | $24.95
978-1-56085-241-4
Signature Books
"[A] moving and compelling novel. Pace expertly depicts the restrictive and redemptive nature of family, culminating in a haunting final scene that melds the sacred and the profane."
–Carys Bray, author of A Song for Issy Bradley
"[L]ovingly satirical."
–Salt Lake Tribune
"Imagine Cheaper by the Dozen colliding with The Razor's Edge."
–Brenda Mills, Fiction Collective Two; Judge of the Utah Original Writing Competition (Novel)
"Mormon literature gets a welcome jolt of honest genuine salty blunt lyrical
narrative here; it's a mark of maturity when a culture of any kind faces itself
squarely, with pain and humor and grace, and David Pace's wry bruised novel is accessible, revelatory, and startling. I was deeply moved."
—Brian Doyle, author of Mink River and The Plover.
"David Pace's novel is a wonder to behold. He takes the soul of a true believer from 'the perfect Mormon family' in the Provo foothills (where David also grew up) and exposes him to the outside world, seen and unseen, including an encounter with one of the three immortal Nephites. As Riley struggles to hold onto his beliefs, it may seem like little enough for some readers, but for some of us it is hugely sufficient and satisfactory. This is a great contribution to Mormon literature and a marvelous achievement."
—Phyllis Barber, author of How I Got Cultured: A Nevada Memoir and To the Mountain: One Mormon Woman's Search for Spirit
"A superb depiction of Utah life in the 1970s and 1980s, complete with many of the now-discounted Mormon cultural practices. This might have been the story of my own Linda Wallheim's first husband, Ben. In any case, the author's characters came alive for me in beautiful and disturbing ways."
—Mette Ivie Harrison, author of The Bishop's Wife and His Right Hand
"Who better to tell the story of the coming of age of a bright and confused Riley Hartley—son of an LDS Church icon—than the 'old jaded Nephite' Zed (short for Zedekiah), one of three ancients allowed to wander the earth forever. Zed proves the perfect guardian angel and storyteller, a cynical wise man whose 'eternal, ineffectual musings' draw us into unexpected places—a heart of darkness, in fact. Chekhov said an author needs to correctly identify a problem and then solve it, but only the first, he said, is obligatory. In my opinion, Pace has met his obligation. In the grip of an Abrahamic moment, Riley finds no solace or consolation. The metaphysics of the novel may be religious, but the answer is not found in any catechism."
—Darrell Spencer, author of A Woman Packing a Pistol, Our Secret's Out, and Bring Your Legs with You
"Interesting, provocative, and complex, Dream House explores paradox and humanity among a quintessential Mormon family. Pace shies away from nothing, demonstrating a near comprehensive understanding of the comedy, light, and darkness at the heart of a lifestyle underrepresented in American literature. A deft and clever chronicle."
–Braden Hepner, author of Pale Harvest, winner of the 15 Bytes Book Award
"[A] magnificent example of what is possible in the Utah Enlightenment, especially among writers who transcend the conventional boundaries of their Mormon identities (whether as current or former members)."
–Les Roka, The Utah Review
"[A]n extraordinary achievement, and its publication marks a major cultural moment . . .  .Pace creates . . . the most remarkable spiritual encounter since Levi Peterson took Frank Windham into a men's room and revealed to him the Cowboy Jesus.
"In fact, Peterson's The Backslider isn't a bad parallel to Dream House. Both novels deal with young Mormon men, with their sexuality and their confusions and doubts and eventual marriages. Both deal with that most Mormon of contradictions, the past, present and future (?) of plural marriage. Both find partial, equivocal resolution in sacrifice and atonement. Both are set in Utah, and in iconic Utah locales—southern Utah for Peterson, and for Pace, Provo."
–Eric Samuelsen, 15 Bytes
"[O]ne of an emerging group of Mormon writers exploring the conflict between collective religious authority and personal authenticity[,] . . . Pace rends the veil between the cosmology of his religion and the true-to-this-life experiences of a Mormon boy growing up in the 1970s and '80s…Dream House does not celebrate Riley's rejection of the LDS moral compass. Instead, Pace's narrative poses the question that troubles wandering Mormons most: what will take the place of that compass?"
–Katherine Bahr, Western American Literature